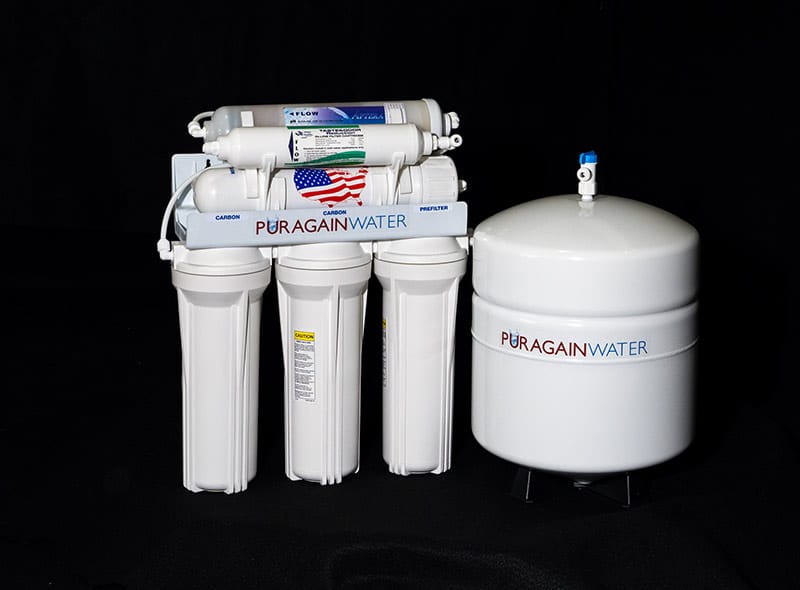 Have you ever considered your water's pH level? It's okay if you haven't; most people haven't. However, you should be aware that most of the water we acquire from natural sources is acidic, which is not good for the human body. This is where alkaline water enters the equation.
Several health professionals currently promote alkaline drinking water as a simple and cost-effective solution to improve your health.
Puragain Water is a family-owned company dedicated to providing the highest quality water filtration solutions. If you're interested in learning more about how the best alkaline water systems San Diego has to provide, the specialists at Puragain Water are here to help provide you with great tasting water in your San Diego home.
What is Alkaline Water?
The pH of alkaline water is naturally high, ranging from 8 to 9.5. The majority of people's diets are high in acidic foods, with pH levels ranging from 3.3 to 5. You may assist your body to achieve the natural balance it seeks by drinking alkaline water instead of regular tap water. The list of alkaline water benefits is extensive but mainly helps in assisting your body stay healthy by hydrating and detoxifying at the same time.
The Difference Between Natural and Alkaline Water
Drinking water can be naturally alkaline or artificially alkaline, which is crucial to remember. With reverse osmosis, alkaline water naturally provides the alkaline minerals that the body requires to battle acidity. Alkaline water, such as that produced by a conventional alkaline water ionizer machine, has a pH that has been elevated artificially and contains no more alkaline minerals than the drinking water used to supply the machine.
What are the health benefits of artificial alkalinity passing via the stomach, which has a constant acidic pH? Alkalinity can only be produced by alkaline minerals found in naturally alkaline water. Artificially alkaline water is totally neutralized in the stomach and provides no additional alkaline minerals to help the body fight acidity. Only naturally alkaline water contains the body's minerals to fight acidity and build acid buffering stores.
Improved Metabolic Acidosis
Improved pH Balance
Increased Antioxidant Intake
Improved Metabolic Acidosis
Alkaline water may also help alleviate the symptoms of metabolic acidosis, which happens when the body's fluids contain too much acid. Uncontrolled type 1 diabetes, severe diarrhea, high-intensity exercise, liver failure, certain drugs, alcohol, cancer, heart failure, anemia, kidney illness, seizures, and extreme dehydration are all possible causes of metabolic acidosis.
Improved pH Balance
Increased Antioxidant Intake
Contact the Experts at Puragain Water Today
At Puragain Water, we have more than 30 years of expertise in the water industry. We understand what it takes to develop cutting-edge technology that allows us to provide you with the best in crystal-clear, great-tasting tap water.
With free annual distilled water testing, you can rest assured that your water filtration system will always function properly. Additionally, if you ever have a problem with your system, we'll send someone out straight away at no cost to you because you have unlimited service calls.
If you're ready to improve your purified water quality and enjoy fresh, purified water directly from the faucet, contact Puragain Water to receive more information from an alkaline water systems expert in San Diego, CA, today.
[geocentric_weather id="ed5d5f60-15f0-4a8f-adc6-8f1eda00d47f"] [geocentric_neighborhoods id="ed5d5f60-15f0-4a8f-adc6-8f1eda00d47f"] [geocentric_thingstodo id="ed5d5f60-15f0-4a8f-adc6-8f1eda00d47f" limit="6"] [geocentric_mapembed id="ed5d5f60-15f0-4a8f-adc6-8f1eda00d47f"] [geocentric_drivingdirections id="ed5d5f60-15f0-4a8f-adc6-8f1eda00d47f" limit="6"]