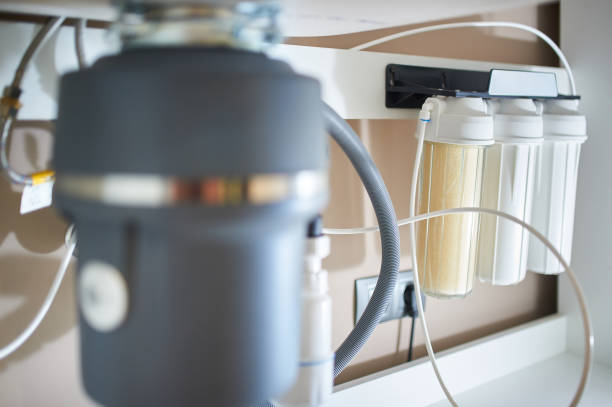 Having a water filtration system that supplies clean water to your home is a great investment. However, purchasing the right system can be a challenging task. With so many options out on the market, it can be hard to know which water filter system is best for your needs.
When shopping for a water filtration system, it is important to consider your specific needs. You should think about the type of water you are looking to filter, the size of the system, and the cost. Additionally, you should consider the amount of water you need to filter and the type of contaminants you are looking to remove. Knowing these factors can help you narrow down your options and make a more informed decision.
To help you make the right choice, here are five common mistakes you should avoid when choosing a water filtration system.
1. Not Doing Proper Research
It's easy to get overwhelmed by the sheer number of water filtration systems available. To make sure you choose the best system for your needs, you should research each option. Consider factors like water pressure, cost, installation, flow rates, and regular maintenance.
Additionally, read the product description and reviews from customers who have already purchased the system. This can give you an insight into the system's performance and how many gallons of water it can filter.
2. Failing to Test Water Chemistry
The water chemistry of your home can have a huge impact on which water filtration system is best for you. How do you know if you have contaminated water? Before you invest in a system, you should get your quality of water tested to determine the exact composition of minerals, metals, and other water contaminants.
Through rigorous water testing, you can find out if your water supply contains unsafe levels of heavy metals. This will allow you to find a system that can effectively remove these contaminants.
3. Choosing Based on Size
Many people make the mistake of choosing a water filtration system based on its size. While a larger system may have more features, it may not be the best choice for your home. Instead, focus on the quality of the system and how well it fits in with your home's water pressure and other needs.
4. Going Too High-End
It's natural to want the best of the best when it comes to water filtration systems. However, it's important to remember that you don't necessarily need to buy the most expensive system. Consider your budget and find a system that fits your needs without breaking the bank.
On the other hand, while water filter pitchers are typically a cheaper alternative, keep in mind that they can't remove contaminants in your actual water supply.
5. Overlooking Efficiency Ratings
When choosing a water filtration system, it's important to consider the system's efficiency ratings. These ratings measure how well the system can remove contaminants from the water. High-efficiency ratings are essential for ensuring your filtered water is safe to drink.
It is also important to research the various products available. You should look for reviews and ratings of the different water filtration systems on the market. This can help you get a better idea of which products are most effective and reliable. Additionally, you should look for products with a warranty to ensure you are getting a quality product that will last.
Count on Puragain For Reliable Home Water Filtration System
When searching for water filtration companies in California or Las Vegas, you can count on Puragain. Our systems are carefully designed to remove contaminants from your water without sacrificing taste or quality. 
With Puragain's unlimited service calls, our professionals are just one call away for regular maintenance! We also offer a wide range of sizes and features to suit any budget. Get in touch with Puragain Water at 855-409-2837 and enjoy crystal-clear water straight from your tap!