Home Water Filtration Houston
Among Southern cities, Houston has the fourth largest population. There are nearly 2.3 million residents living in the area, making it one of the fastest-growing areas in the greater metro region.
Houston has earned a reputation as a city that caters to both families and single people. Many people find Houston to be an ideal city to live in, and that's easy to see why. Living in Houston means building a life and raising a family amidst a booming job market, low cost of living, and great weather year-round.
A clean water supply is a benchmark of an ideal community. Approximately 86% of Houston's water supply comes from the Trinity River, while 14% comes from deep underground wells. To ensure its purity, Houston's water supply undergoes stringent testing, just like most U.S. cities.
Despite this, small quantities of contaminants can still be present in your water supply. You can add another layer of protection against impurities and contaminants by installing your own home water filtration system.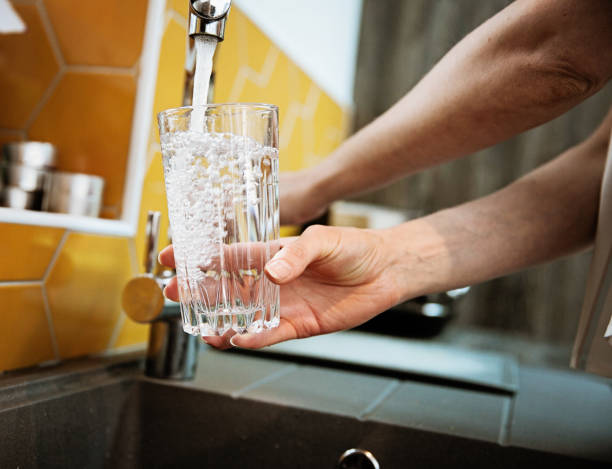 Enjoy Pure, Clean Water With Puragain's House Water Filtration System
Your whole house water filtration system can fully eliminate impurities in your water depending on the level and type of impurities present. In your Houston home, you can install a drinking water filtration system using a whole-house system or a point-of-entry system from Puragain Water.
Is installing a filtration system worth it? When considering their durability and ability to remove a wide range of contaminants, house filtration systems are typically the most cost-effective option. A home water filtration system can be a significant investment, but with the proper maintenance, you can enjoy its benefits for years to come.
No matter where you source your water in Houston, there is probably some contamination present. The quality of your water supply can be affected by industrial pollution and environmental pollution. Aside from leaving stains, contaminated or hard water can also have an unpleasant taste or smell.
These signs may indicate that you need whole-house water filtration systems:
Drinking water with rotten eggs smell
Dishes with streaks and plumbing fixtures with deposits
Dry skin or hair after showering
Tap water with bad flavors
Appliances with rust stains
Pipes with corrosion or limescale buildup
If you encounter any of these problems, it may be time to get your water quality tested! Filtration systems filter the water coming out of your faucet, as well as transform hard water into a safer, cleaner supply.
Find the Best Water Filtration System For Your Houston Home
Whether you need a reverse osmosis water system for your office or a whole house water softener for your Houston home, we have dozens of options to fit your budget.
Our water filtration systems remove contaminants and minerals from drinking water to make it healthier. Using any of these filtration systems will greatly improve the quality of your drinking water.
Reverse osmosis

– This water filter delivers crystal-clear, great-tasting water through a five-stage filtration process.

6-stage alkaline system

– Using reverse osmosis, this house water filtration system converts hard water into alkaline water.

Whole-house system

– Providing comprehensive filtration solutions, whole-house filters are the most effective. A six-stage

alkaline system prevents scale buildup

.

Water softener

– The purpose of a softener is to remove minerals from water that make it hard. However, this does not filter contaminants in the water supply.
Water purification and filtration systems are installed by our professional installers, who can get the job done quickly! With our unmatched expertise in water filtration systems, we can design and install the best water filtration system for your Houston home.
Experience the Difference With Our Hassle-Free Installation
In Houston, Puragain Water's experts are trained, experienced, and qualified to evaluate your water supply and recommend an appropriate water filtration system for your Houston home or office.
Usually, within a day or two of your purchase, we'll arrange an appointment for you with an installer. As part of our commitment to excellent service, we send one of our service technicians out to test your system, check your filters, and make sure everything is functioning properly.
Safeguard your family from the contaminants lurking in your water supply! Get in touch with Puragain Water today for Houston water solutions.