Enjoy Optimal Performance With Water Filtration Services Temecula
Temecula Whole House Water Filtration System
Riverside County, California, is home to Temecula, a city located in southwestern Riverside County. A major city in California, Temecula is located approximately 58 miles north of downtown San Diego and 85 miles southeast of downtown Los Angeles.
Temecula, with a total area of 37.228 square miles, has a population of 110,003 during the 2020 census, making it Riverside County's fifth largest city.
Children and adults alike can enjoy the city's golf clubs, hotels, resorts, museums, 39 parks, and wineries, as well as its golf and wine regions. Football cheerleading, roller hockey, wrestling, basketball, baseball, soccer, and lacrosse are among the sports that youth can participate in in the city.
As a result, the city is a popular tourist destination and resort destination, as well as a desirable place for living. New homes come with extra but necessary utilities. Alkaline water systems and clean drinking water are essential for supplying high-quality water to your home.
Thus, Temecula's whole house water filtration system ensures that your family's home is equipped with all of the necessities without jeopardizing the health of your loved ones. It all starts at home with safe, drinkable water!
Continue reading to learn more about Puragain Water's whole house water filtration systems.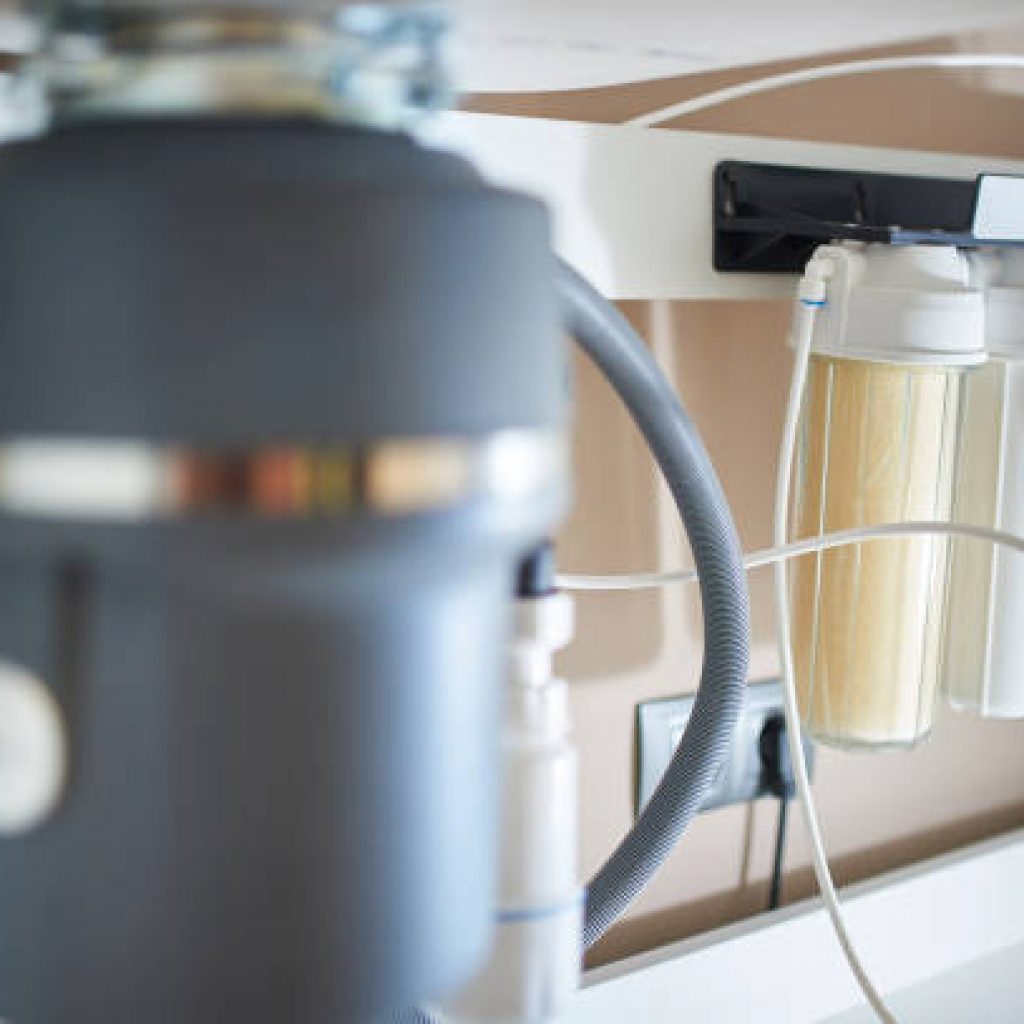 What Do Whole House Filtration Systems Remove from Water?
In Temecula, our whole-house filtration systems remove a wide range of contaminants from water and address various water quality problems. The water quality in your home will determine which toxins need to be removed and, as a result, which filter is best for you. 
Ultraviolet purification disinfects:
Bacteria
Viruses
Parasites
Fungi
Algae
Water softeners remove:
Dissolved minerals that cause hard water like calcium and magnesium
Dissolved iron and manganese
Scale
Carbon filters remove:
Chlorine
Chloramines, if using catalytic carbon
Pesticides and herbicides
Trihalomethanes
Bad tastes and odors
Is a Whole-House Water Filter Required?
A whole house water filter may be required for a variety of reasons, especially if your home's water supply includes a problematic pollutant or is generally of poor quality. 
You may need to remove sediment and sterilize your water if you use well water. If you use city water, you may want to eliminate the chlorine smell and taste. Installing a water softener if you have hard water will provide numerous benefits. A whole-house filtration system can remove contaminants from your water.
Tips on Finding Temecula Whole House Water Filtration System
Water filtering is a simple procedure that ensures that the water flowing is tasty and pure. As a general guideline, you should think about the credibility and reputation of the company or vendor who will offer the filters.
Here are some recommendations for the best whole-house water filters for your home. 
Be Knowledgeable About Your Dispenser and Appliance Flow Rates
Water is measured in gallons per minute (GPM). The flow rate refers to how much water flows through your dishwasher, shower, water heater, and toilet in a home.
Always familiarize yourself with the specifications of your appliances and water dispensers before purchasing filters. A specialist can help you establish the proper flow rate for your filter based on the size of your family, the number of water dispensers, and the flow rate of each dispenser.
Inquire About the Lifespan of Your Whole-House Well-Water Filtration System
The filter's lifespan is determined by the type of water you intend to filter. Purchasing a whole house water filtration system requires checking the amount and quality of sediment in the water. 
The amount of water that the filter can filter before it needs to be replaced determines how long it will last. You've probably left it too long between filter changes if your water pressure has dropped. We recommend keeping track of filter changes so you can establish a pattern.
Choose the Right Whole House Filter
According to the toxins in your water, you should determine what kind of filter should be placed. Consult a specialist to decide which impurities should be removed from the water entering your home. 
If a municipal service maintains your main water line, you may need to remove sediments, chlorine, minerals, and chemicals. You'll need to remove impurities such as hardness minerals, iron, and silt if you want to connect your property to private water well.
Safe and Clean Water at Home with Puragain Water
At Puragain Water, we are proud to offer our customers the highest-quality water filtration systems. We have a new water system installed that will allow you to enjoy great-tasting water for many years.
Our Temecula whole house water filtration system is complemented by free water filtration services to ensure they remain in good condition for as long as possible. For the duration of the filter's life, our water filtration systems are free of charge to maintain, test, and use.
We are happy to provide comprehensive water treatment services. Our water filter technicians are well-trained and ready to assist you with any problem. We operate in San Diego, Los Angeles, Las Vegas, and Phoenix.
Talk to us and learn more about Puragain Water's services, contact us at 760-317-9741 today!
[geocentric_weather id="57644c1d-1728-49fa-a2c5-15010193a935"] [geocentric_neighborhoods id="57644c1d-1728-49fa-a2c5-15010193a935"] [geocentric_thingstodo id="57644c1d-1728-49fa-a2c5-15010193a935" limit="6"] [geocentric_mapembed id="57644c1d-1728-49fa-a2c5-15010193a935"] [geocentric_drivingdirections id="57644c1d-1728-49fa-a2c5-15010193a935" limit="6"]