Water Filtration Services Houston
Houston is the fourth most populous city in the Southern United States. One of the fastest-growing urban areas in the region, the Houston metro area has a population of nearly 2.3 million.
With its excellent amenities, the city is an ideal place to live for both families and singles. Houston is home to thousands of residents, and it's not hard to see why. A booming job market, affordable housing, and good weather make Houston a great place to live and raise a family.
The availability of clean drinking water is one of the benchmarks of an ideal community. Houston Public Works estimates that 86% of the city's water comes from the Trinity River, while 14% comes from deep underground wells.
Like most cities in the U.S., Houston's water supply undergoes stringent testing to ensure purity. In spite of this, your water supply can still contain contaminants and impurities. Water filtration adds another layer of protection for your family.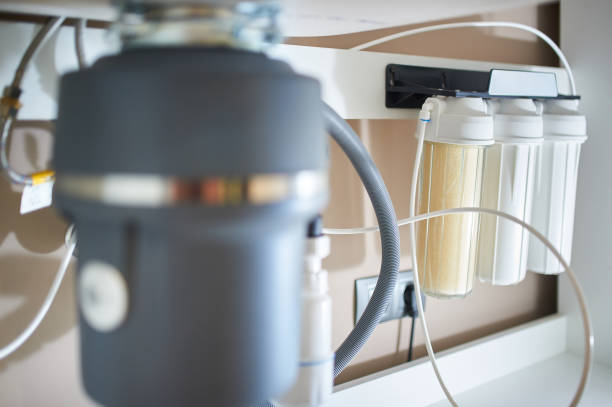 When Is the Best Time to Install Water Filtration in Your Home?
One of the hallmarks of modern civilization is the delivery of clean water to our homes through municipal water supply systems. To ensure that water is safe for drinking, cooking, cleaning, and more, modern water supply systems test and treat it. 
By EPA standards, Houston tap water is generally considered safe water to drink. In spite of this, the EPA does not regulate every possible contaminant. PFAS and PFOS, for example, aren't required to be tested.
Even though tap water is treated, it has the potential to become contaminated once it leaves the facility. Despite rigorous testing, community water systems still contain traces of contaminants that affect the quality of water. Aside from physical and chemical contaminants, your water can also be contaminated by microbes.
In Houston, thousands of people use water filtration systems to improve the taste and quality of their water. With Puragain's water filtration services, you can ensure that your drinking water is free from contaminants.
Water Filtration: How Does It Work?
Puragain Water recommends seeking out certified experts to remove impurities and toxins from your Houston water supply. Having a whole-house filtration system installed can solve this problem. Filtration systems can improve the quality of your life and eliminate scaling problems permanently.
Water quality, taste, and appearance can all be improved with a professionally installed house water system from Puragain Water. Water contaminants are removed from the main water line by a whole-house water filtration system.
To Whole-house water filtration systems pass water through a prefilter before entering your home, removing larger contaminants and impurities. When the water is filtered, it is tested for chlorine and volatile organic chemicals, which can negatively affect your home's air quality once evaporated.
Pesticides, copper, and herbicides are removed from the water using activated carbon in the following stages. During the final phase, polishing filtration is used to remove remaining sediments and organic particles.
Get Your Water Filtration Installed by Puragain's Professionals
We offer top-of-the-line filtration systems in Houston. Within a few minutes, you will realize how beneficial a whole house water system can be. In order to ensure that our filtration solutions remain in good condition for as long as possible, we offer free water filtration services.
Providing Houston customers with high-quality filtration systems is what we do best. We have been producing crystal clear, great-tasting water for over 30 years with cutting-edge technology.
To make drinking water healthier, we filter contaminants and minerals out of it with our three water filtration systems. We provide professional installation services to ensure a smooth and hassle-free installation process!
We provide unlimited service calls, so you don't have to worry about extra fees if there is a problem! For more information about our whole house water filter service, contact Puragain Water today.