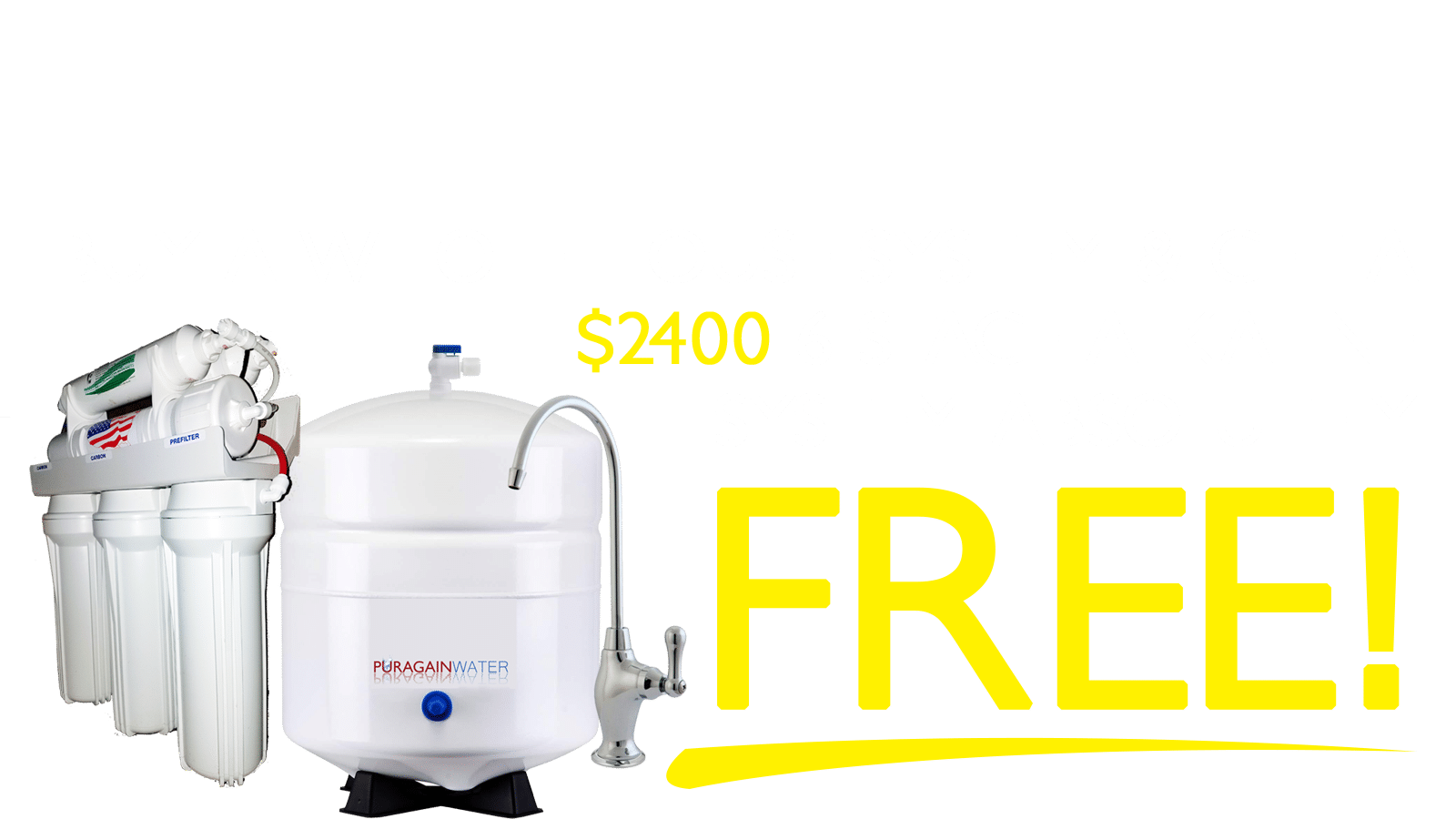 In order to receive your free alkaline water system you must purchase a whole house filtration system at regular price ($45/month). Offer is limited and may not be combined with any other offer or promotion.
ENJOY CRYSTAL CLEAR, PURIFIED WATER THROUGHOUT YOUR ENTIRE HOME!
Unlike salt and chemical based softeners, our whole house system uses nano technology called Nucleation Assisted Crystallization to soften your water naturally. NAC utilities glass coated media beads, these beads provide a surface that attracts the minerals in the water and forms stable and harmless crystals that are then released back into the water. Once the crystals enter the water, they will not dissolve or stick to any other surfaces, even those within hot water appliances.
Additionally our whole house system doesn't create any waste water and no backwashing is required. Since the minerals remain within the water and the water isn't altered to the point of being undrinkable, it means you still get beneficial minerals with every drop.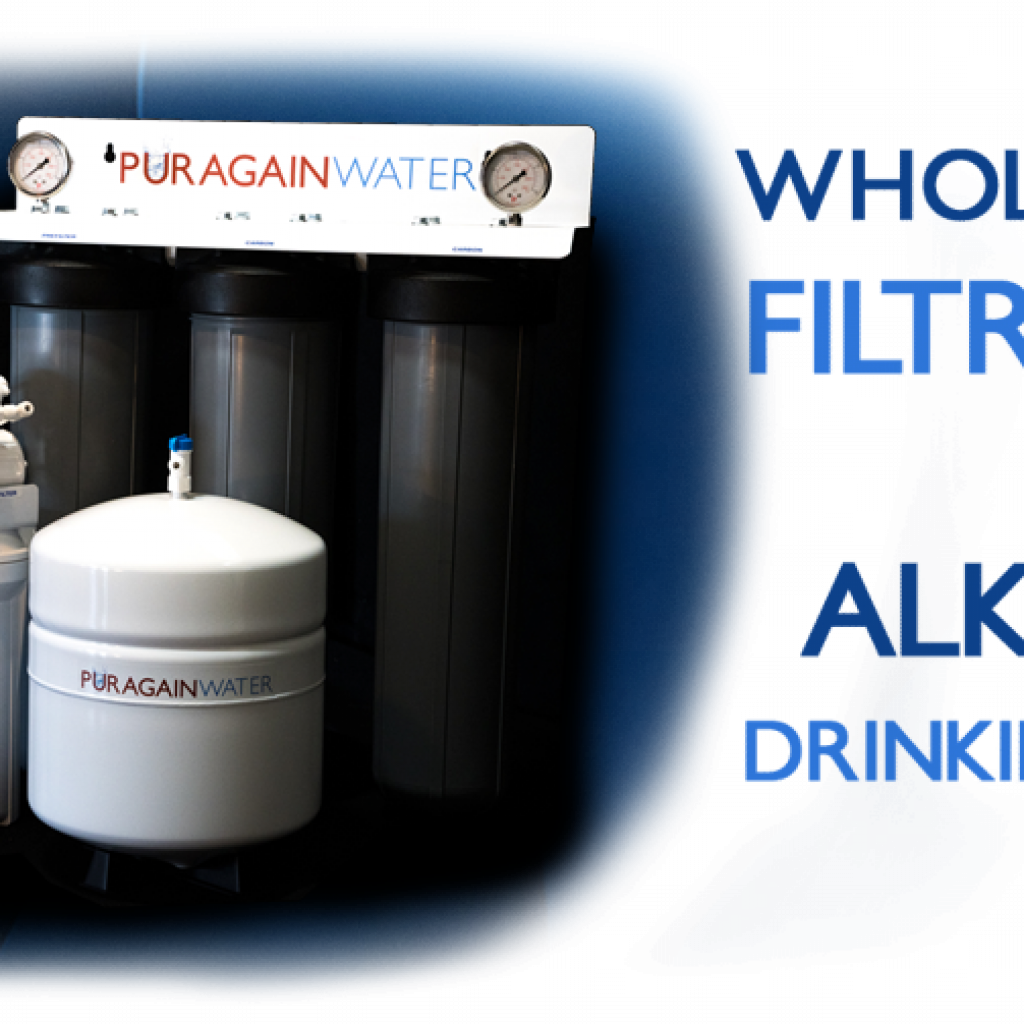 SEE WHAT PEOPLE ARE SAYING ABOUT PURAGAIN WATER FILTRATION SYSTEMS!
"I had a wonderful experience. I purchased a Reverse Osmosis for purifying my drinking water. Such a huge difference and I do not need to buy bottled water any longer. Thanks PurAgain!"

"Lonnie (owner) and 100% family owned team are ROCKSTAR's and have ABOVE & BEOND Service!!!!"

Rancho Santa Fe, CA

"I really believe in the efficacy of this system, and I feel that the results of indicative of its efficacy. I also believe that Lonnie provides excellent customer service and a great value!"

Carlsbad, CA

"Decided on a whole house system with R.O. Not only does our water feel better, but we no longer have to bother buying bottled water (yay!!) I absolutely recommend them to anybody with water issues!! Amazing service all around!!!"

San Marcos, CA

"If you are a water drinker at all you know that all water does NOT taste the same!! I have had this system for 3 years now and my only regret is that we didn't have it sooner."

Menifee, CA
SIGN UP NOW AND GET THE FOLLOWING FOR ZERO DOWN & JUST $45/MONTH!
WHOLE HOUSE NUCLEATION ASSISTED CRYSTALLIZATION SYSTEM
6 STAGE ALKALINE SYSTEM
FREE INSTALLATION (ON BOTH SYSTEMS)
FREE WATER TESTING
7 YEAR WARRANTY
LIFETIME SERVICING
FREE ANNUAL CHECKUPS
Have questions? Call us today at 760-317-9741 for a free consultation!